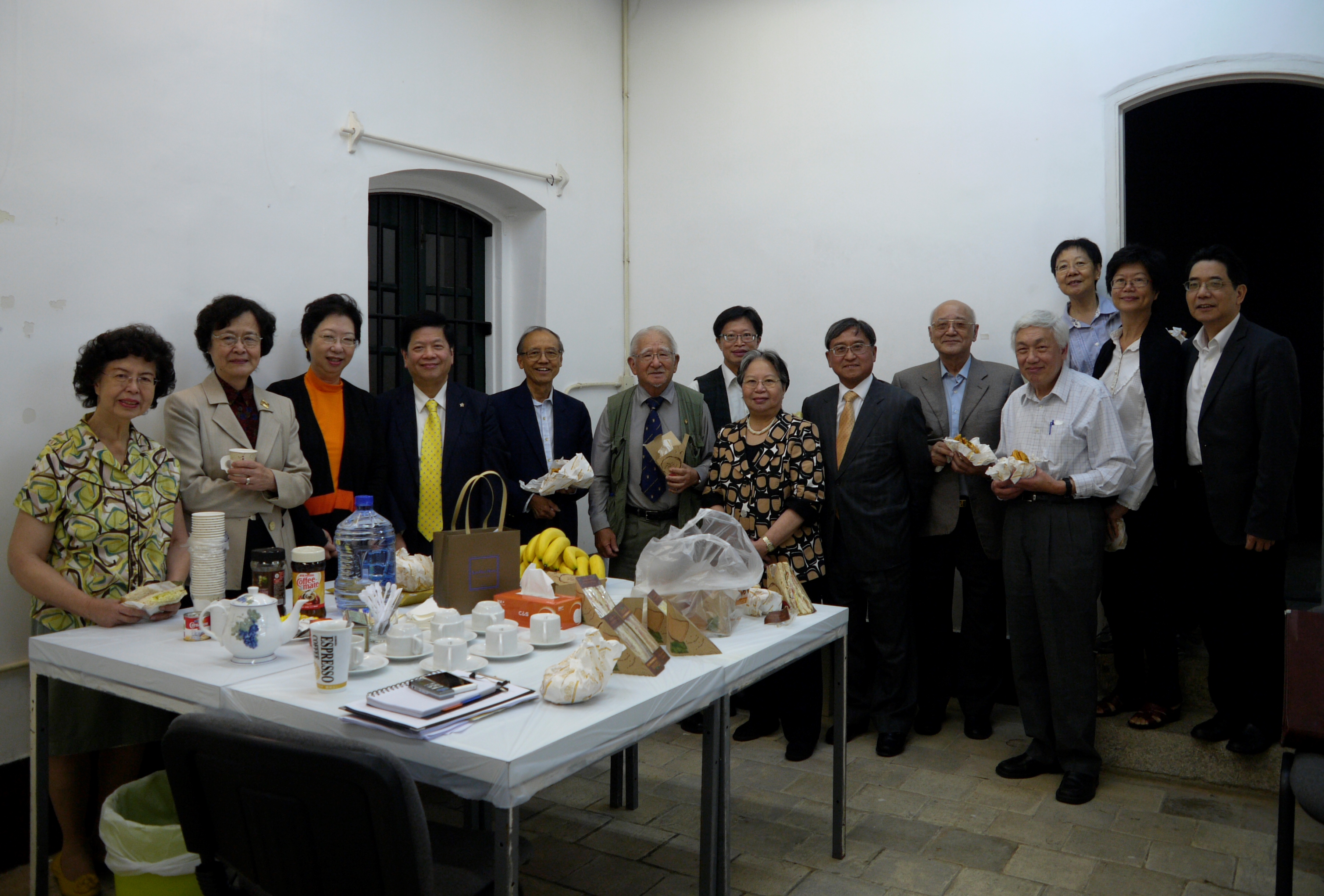 The Hong Kong Museum of Medical Sciences Society was incorporated in May 1995 to establish and operate the Museum. It is a charitable non-profit organization, without regular financial support from government, universities or other institutions.
The objectives of the HKMMS Society are:
• To establish and promote the Hong Kong Museum of Medical Sciences and to collect and preserve materials of historical interest relating to the development of medical sciences in Hong Kong
• To promote research and public interest in health matters, the development of medicine in Hong Kong and neighbouring regions, and the interaction between scientific and traditional medicine
• To promote cooperation between the Hong Kong Museum of Medical Sciences and local or international institutions with similar objectives
BOARD OF DIRECTORS 2016-2017
EXECUTIVE COMMITTEE
Dr Edwin CL YU (Chairman)
Mr CHOONG Yin-Lee (Vice-Chairman)
Dr Roland CC LEUNG (Vice-Chairman)
Dr Shiobhon Y LUK (Hon. Secretary)
Ms Mandy HW MA (Hon. Treasurer)
Dr Henry CL AU-YEUNG
Dr Jane CK CHAN
Professor Faith CS HO
Dr MAK Wai-Ping
Dr YU Yuk-Ling
DIRECTORS
Dr Albert YW CHAN
Dr Paul NM CHENG
Dr Daniel CS CHIU
Professor CHOW Shew-Ping
Dr Laurence LT HOU
Mr David CB KO
Professor LAU Chu-Pak
Dr Pamela MK LEUNG
Mr Edward YW LEUNG
Professor Raymond HS LIANG
Ms June WM KO LUI
Dr LUK Wei-Kwang
Dr Raymond SW MA
Ms Alice MAIER
Dr Rose HL MAK
Dr NG Wing-Fung
Dr Alfred YC TAM
Dr TSO Shiu-Chiu
Dr Simon HW WONG
Dr WONG Tai-Wai
Dr Betty WY YOUNG
PATRON
Professor Rosie YOUNG, GBS, JP
VICE-PATRON
Mr Simon CY TO
HONORARY ADVISERS
Dr Constance HY CHAN, JP
Dr David FANG, SBS, MBE, JP
Dr the Hon KO Wing Man, BBS, JP
Dr the Hon Edward CH LEONG, GBM, GBS, JP
Professor John CY LEONG, SBS, JP
Professor Peter William MATHIESON
Professor Joseph JY SUNG, SBS, JP
Dr Joseph SP TING
Professor James CY WATT
HON. LEGAL ADVISERS
Dr Moses MC CHENG, GBS, OBE, JP
Mr Alfred KC FUNG
Dr Vitus WH LEUNG, JP
HON. FINANCIAL ADVISER
Mr Edwin YEUNG, MH
HON. AUDITOR
Vincent Kwok & Co.