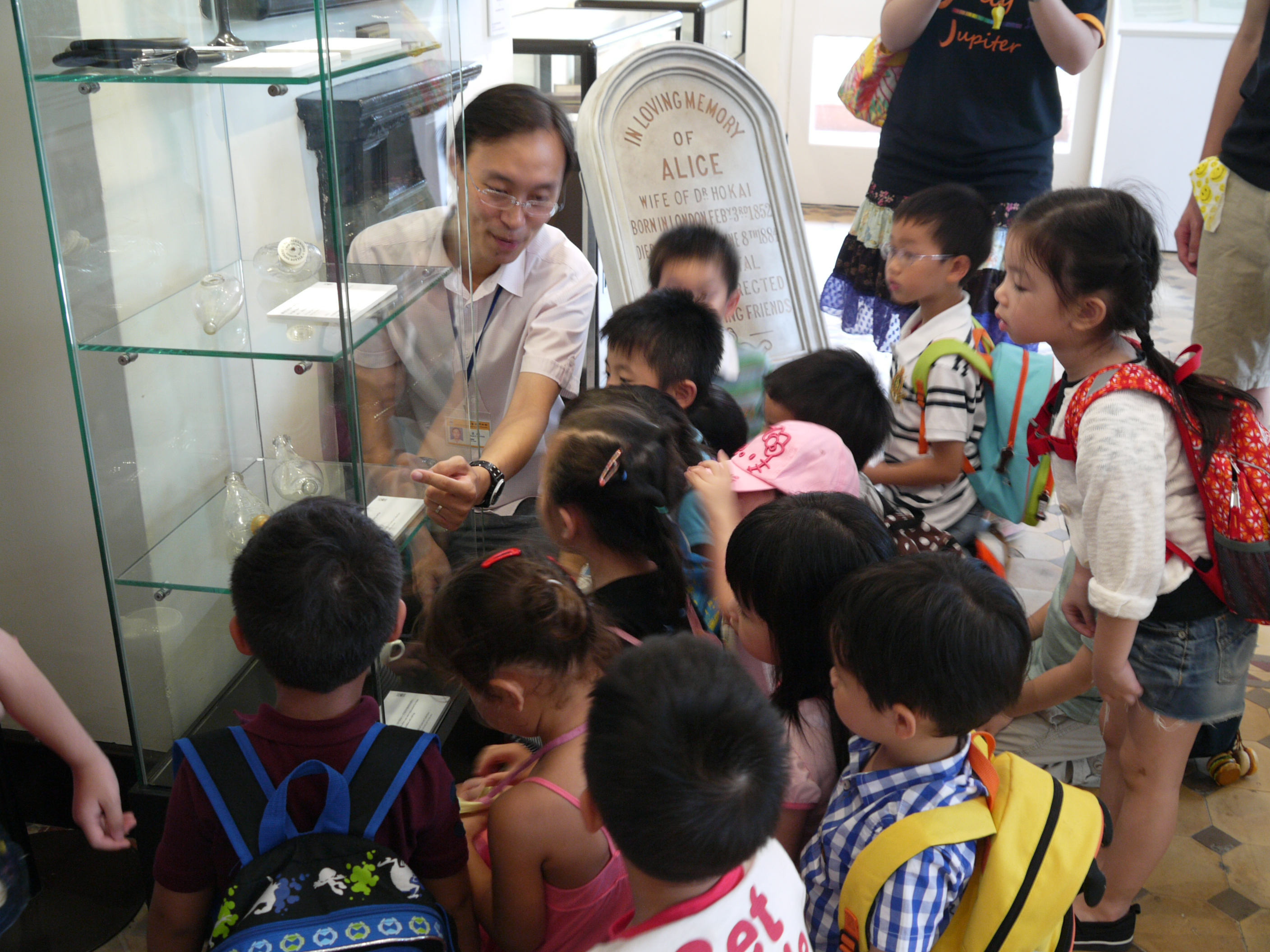 The Hong Kong Museum of Medical Sciences is one of Hong Kong's few independent museums. It is operated by the HKMMS Society without any financial assistance from the Government, universities, or other institutions. The Museum relies solely on public support for its continued existence.
Your contribution will help the Museum continue with its educational programmes and for the public to continue to enjoy the beautiful heritage building in which the Museum is housed. Support us now!
Enquiry: (852) 2549 5123
MAKE A DONATION
Donate by post
Fill in the
Donation Form
, make out a crossed cheque payable to "Hong Kong Museum of Medical Sciences Society", and mail the completed form and crossed cheque to:
Hong Kong Museum of Medical Sciences
2 Caine Lane, Mid-Levels, Hong Kong
Donations of $100 or above are tax-deductible in Hong Kong.
Donate online
Make a one-off donation to the Medical Museum online
Become a Visionary Donor
The Visionary Donor Scheme aims to build up a sizable Endowment Fund to ensure the long-term sustainability and development of the Museum. Read more
● Donation form of visionary donor
Donate an object to the Medical Museum
The Medical Museum accepts gifts of relevant objects, according to the Collections acquisition policy of the HKMMS Society.
---
BECOME A SPONSOR
The Museum welcomes contributions from individuals, institutions, corporations, and foundations for the support of its exhibitions, educational activities, and events.We will be happy to discuss sponsorship packages that will suit your needs. Please contact our fundraising department staff, Ms Amelia Chiang at (852) 2549 5123.
Sponsorship Opportunities
Museum Newsletter
The Museum Newsletter
Museum Snapshot
is published twice a year and circulated by post or electronic means to over 10,000 readers, including, university, secondary and primary schools teachers and students, hospital personnel, registered medical practitioners, members of professional bodies, and commercial partners. By placing an advertisement in the Museum Newsletter, you will not only promote your products and services but also support the Museum.
Museum exhibitions
As a sponsor in one of our Exhibitions, your company will receive recognition and visibility in exhibition-related publicity, including posters, exhibition guides, media releases, invitations, Museum newsletter and on the Museum's website.
Annual Fundraising Dinner
The Annual Fundraising Dinner is our major fund-raising event of the year. With over 400 guests from different sectors attending the Dinner every year, it is a valuable opportunity to enhance the Sponsor's profile while contributing to a worthy cause.